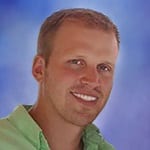 Austin Peek
Production
Austin is the Principal of RiverStone RECAP. He manages the origination, underwriting, and placement of commercial real estate loans for us. Before starting RSR, Austin was an Assistant Vice President at Capital Advisors for two years where he was responsible for originating commercial real estate mortgages. Prior to Capital Advisors, he worked at Corinthian Real Estate, a Jacksonville-based mortgage brokerage firm. While there he assisted the managing partner with sourcing equity and debt for real estate investors.
Austin holds a Master of Science Degree in Real Estate from Florida University, 2011 and a Bachelor of Science Degree in Finance from Florida University, 2008.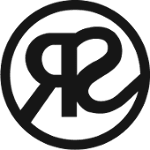 RiverStone RECAP
The Company
Want the best interest rate and the lowest fees? RiverStone RECAP gives you the solutions you need to succeed. We're a privately owned mortgage brokerage firm that represents owners in finding the best commercial loans for their needs. Based in Jacksonville, Florida, RiverStone RECAP arranges permanent commercial real estate loans.
We're passionate about helping you with your Real Estate CAPital, hence the name RiverStone RECAP. See what we did there?
Kathy Laubach
Production
Kathy is the Vice President of RiverStone RECAP. She's responsible for producing and closing commercial real estate loans for our company. Kathy has served the real estate industry for over 27 years. She's experienced in mortgage origination, underwriting, loan processing, and investor consulting. A resident of Fallston, MD, she is a married busy mom, too!
Kathy has always had a strong desire to help as many people as she can. Whether she was navigating borrowers through the loan process, analyzing properties for investors, or negotiating contracts for buyers, Kathy always strives to provide a superior level of service to her clients.